The County Fire Department responds to emergencies and other requests for assistance, plans for and takes action to prevent emergencies and to reduce their impact, coordinates regional emergency response efforts, and educates the communities we serve. CAL FIRE a California state agency, functions as the County Fire Department under a contract with the County of San Luis Obispo, and has done so since 1930. Approximately 180 full-time state employees operate the Department, supplemented by as many as 100 state seasonal fire fighters, 300 County paid-call (PCF) and reserve fire fighters, and 120 state inmate fire fighters.
In addition, County Fire provides contract fire services to the communities of Los Osos and Avila Beach. CAL FIRE also provides local contract fire services to the City of Pismo Beach and, during non-fire season, to the community of Cayucos. Department activities are split between three Service Programs: Emergency Response, Training and Support, and Technical Services.
Mission Statement
To serve and safeguard the people and protect the property and resources of San Luis Obispo County through education preparedness and emergency response.
Vision
The San Luis Obispo County Fire Department will exceed expectations and maintain the highest standards of preparedness, training, and emergency response.
Core Values
Integrity, Competence, Teamwork, Courage, Commitment
---
---
---
---
Easy Steps to Prevent Thanksgiving Fires
Fire Officials Encourage Fire Safety During Holiday Cooking, with Thanksgiving just days away, CAL FIRE/San Luis Obispo County Fire is reminding residents about the dangers that home fires pose during the holiday season. Thanksgiving is a time of food, fun and festivities; but this time of year is also a time to be extra cautious as thousands of home fires across the nation are caused from holiday cooking. Read More
---
OPERATION SANTA CLAUS 2014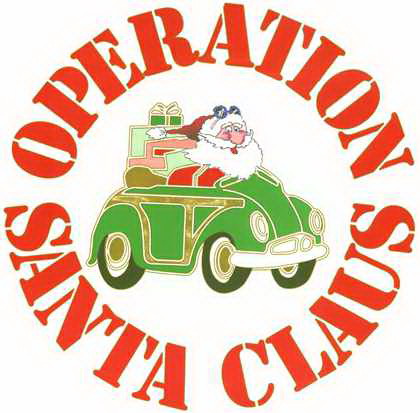 Begins November 28, 2014 and continues through December 12, 2014. Residents and local businesses are encouraged to contribute toys, gifts or funds. The funds will be used to purchase needed items and offset modest operating expenses. Donations can be dropped off at any CAL FIRE / San Luis Obispo County fire stations and Morro Bay Fire Department. Firefighters request the gifts be new and unwrapped for proper identification and distribution. The public is urged to make donations as soon as possible to assist volunteers with distribution before Christmas. Read More
---
The 2015 Fire Season application period is now open!
Fire Fighter I is a seasonal, temporary classification used by CAL FIRE. Fire Fighter I hiring usually occurs each April, May, or June, depending upon the upcoming fire season conditions.
The Minimum Qualifications to participate in the Fire Fighter I examination is that you must be 18 years of age at the time of appointment to a Firefighter I position.
You must file a Fire Fighter I application (1.1MB PDF) at each CAL FIRE Unit in which you wish to be considered for appointment. For a listing of CAL FIRE Units, please refer to "CAL FIRE Contacts".
The filing period for the Fire Fighter I Exam Annoucement (PDF) (54K PDF) is November 1,2014 to January 31, 2014
Applications will not be accepted at Sacramento Headquarters, Region Offices, or Conservation Camps
---
2015 CAL FIRE / SLO County Fire / State Fire Training Present
"Fireline Safety Awarness for Hired Vendors"
Hired Equipment class flyer for Febuary 7 or 8, 2015
---
KSBY-TV has teamed up with local food banks, toy agencies, fire departments and sponsors to put together a community-wide food and toy drive.
Bring non-perishable food items to any local fire station or partner from October 13th through December 12th. Our partners will work with local food banks to distribute the food to local residents in need.
From November 14th through December 12th, drop off new, unwrapped toys to participating partner locations and area fire stations. Toys will be distributed to local children who may not otherwise receive a toy during the holiday season.Read More
---
CAL FIRE Grants
CAL FIRE offers several grant opportunities available through three programs: Greenhouse Gas Reduction Funds (GGRF), State Responsibility Area Fire Prevention Fund (SRAFPF) and Volunteer Fire Assistance (VFA). Read More
---
CAL FIRE is urging Californians to be extremely cautious, especially for the next few days, due to the current weather conditions increasing fire danger. The National Weather Service has issued Red Flag Warnings Read More
---
County-Wide Burn Ban to Start July 1st 2014
California's increased fire activity, this year, coupled with record-setting drought conditions, require us to take every step possible to prevent new wildfires from starting. In order to reduce potential ignitions
CAL FIRE San Luis Obispo is suspending all burning permits and open fires within the State Responsibility Area and within the Local Responsibility Area under contract with CAL FIRE beginning July 1, 2014. This burn suspension will remain in effect until there is enough precipitation to reduce the fire threat.
Read More
---
County Drought Task Force
The task force will review water allocations and the state's preparedness, as well as coordinate with federal and local agencies. Read More
---
2014 CCOP Annual Operating Plan Login Page
---
CAL FIRE EMS Program EMT Re-Cert Application
The CAL FIRE EMS Program has begun to issue Emergency Medical Technician Re-Certification cards. Through the EMS Program, CAL FIRE employees shall recertify every two years. Seasonal Firefighters are eligible only when employed, but can recertify up to six months early while still working and maintain the same expiration date. Read More
---
---
The One Less Spark—One Less Wildfire campaign educates Californians about how to prevent wildfires inadvertently caused by sparks from sources around the home and vehicle, as well as by industrial usage. Read More
---
Sky Lanterns Prohibited in San Luis Obispo County


On May 7, 2013 the County Board of Supervisors passed an ordinance prohibiting the ignition and launching of sky lanterns in the County areas outside the incorporated cities and fire districts.
Press Release
Public Education Flyer
---
The Heart Rescue Project
Medtronic Foundation, is dedicated to improving how sudden cardiac arrest (SCA) is recognized, treated and measured in the United States. Community response education is an important component of the program's mission. Go to the HeartRescue Project resource page for more information about SCA.
C
l

ick Here
---
Fire Prevention Fee Questions ??


Assembly Bill X129 was signed into law on July 7, 2011. The law approves the new, annual Fire Prevention Fee to pay for fire prevention services within the SRA. Read more
---
---
Live Incident Mapper
The San Luis Obispo County Fire Department is pleased to announce the development of this new Dashboard.
This application will display Incident locations of the last 50 calls

.
C
lick Here
---
CAL FIRE PROMO VIDEO
Responding to all types of emergencies on a daily basis is the job done by 90 percent of the CAL FIRE workforce. Those emergencies take the form of wildland fires, residential/commercial structure fires, automobile accidents, heart attacks, drowning, lost hikers, hazardous material spills on highways, train wrecks, floods, earthquakes - the list is endless. CAL FIRE firefighters, fire engines and aircraft respond to an average of more than 5,600 wildland fires, and answer the call more than 350,000 times for other emergencies each year. See Video
---
---
SLU News CAL FIRE Connections Communiqué